Being a family caregiver for a loved one with intellectual and developmental disabilities (I/DD) is a labor of love. However, it can be incredibly demanding.
Responsibilities may include helping with personal needs, transportation, financial transactions, and more. All this, can take a toll on even the most dedicated caregivers. A survey done by The Arc is 2010 found that 46% of caregivers said they had more caregiving responsibilities than they could handle.
So, let's talk about something called respite care. Respite care can offer family caregivers the opportunity to recharge and rejuvenate.
What challenges do family caregiver of individuals with I/DD face?

The survey by The Arc showed us the tough parts that family caregivers of people with I/DD go through. Most of them feel physically tired (88%) and stressed out (81%) a lot. They also feel upset or guilty (81%) quite often.
Also, over 75% of families have trouble getting these important services: 1. After-school care. 2. Help in the community that isn't in a big institution. 3. Trained people to care for their loved ones at home, and 4. Services that give them a break (respite).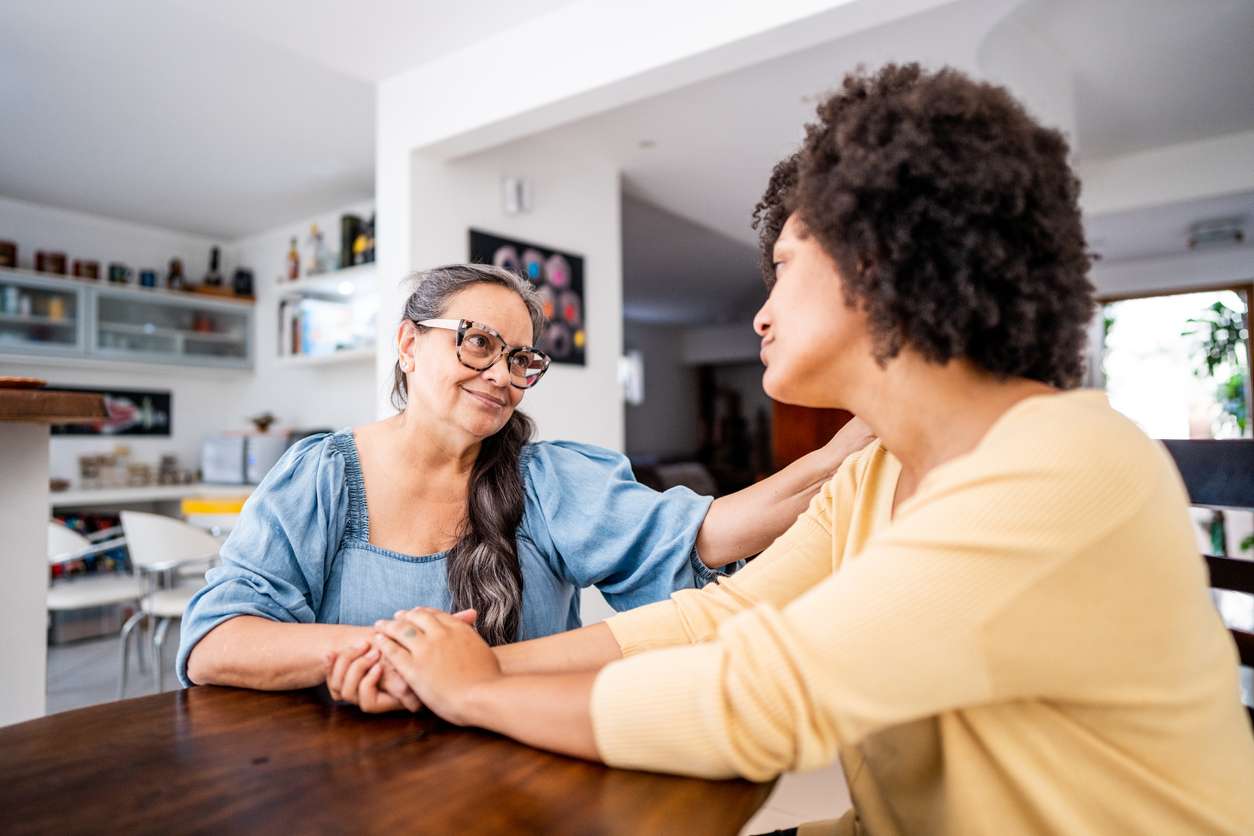 Of the 3.5 million individuals with I/DD living with family caregivers, over 850,000 are cared for by family members over the age of sixty. 
Aging caregivers confront unique circumstances and challenges. Their caregiving journey may not end until their own death or incapacitation. They may experience evolving health and aging issues, both in themselves and the person they care for. This makes them worry a lot about what will happen to their loved one with I/DD, when they are no longer able to care for them.
How can Remote Supports provide respite care for family caregivers?

Respite care is a beacon of hope for family caregivers. It provides a much-needed break from caregiving responsibilities. It lets them rest, recharge, and focus on their own well-being. The benefits of respite care are profound, as evidenced by research.
It has been shown to improve social support, make people happier with their lives, reduce mental stress, and even make marriages better (Chou, et al., 2008; Wilkie and Barr, 2008; Harper, et al., 2013).
With Remote Supports, caregivers can take a break. And, they can do so with the peace of mind of knowing that their loved one can learn and practice important life skills—with support.
Whether they need a break every week or want more comprehensive support, Remote Supports can step-in. They give caregivers the freedom to take some time for themselves, knowing their loved ones are in capable hands.
How can caregivers access Remote Supports for their loved ones with I/DD?

When a caregiver is looking after a person with intellectual and developmental disabilities (I/DD), using Remote Supports can play a crucial role. It allows the caregiver to take a break while also supporting the individual in becoming more independent.
Caregivers can help their loved ones get started on this path by giving them much-needed support and encouraging them to do things on their own.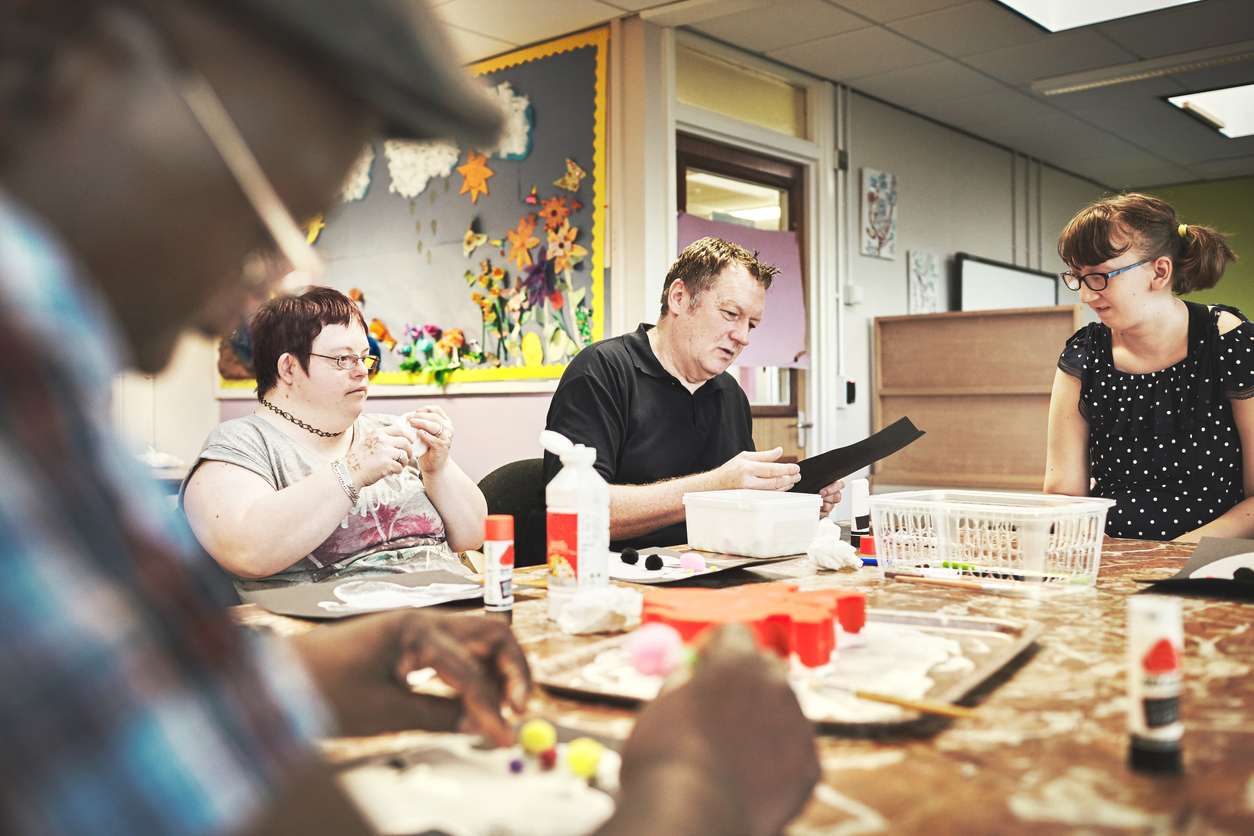 1. Government Funding: Navigating the Path to Support
Government-funded programs provide a strong way for caregivers to get Remote Supports. One important option in government funding is Medicaid—through its Home and Community-Based Waiver (HCBS) program. It empowers individuals with I/DD to choose where they want to live and actively participate in the community of their choice.
Getting Medicaid benefits can be different in each state. Caregivers can get in touch with their state's Medicaid agency to find out about benefits and start the application process.
SafeinHome's Remote Support Services are approved as disability support services in these programs. SafeinHome does this by giving 24/7 support from a distance and using technology like sensors and helpful devices to make living on their own easier.
2. Private Funding: Personalized Financial Support

In addition to Medicaid programs, private funding sources like Able Accounts can be used to pay for disability services like Remote Support Services.
Money saved in Able Accounts do not impact eligibility benefits and can be used to cover any gaps in service costs.
3. Advocacy Groups: Nurturing Support through Grants

Advocacy groups are like helpful friends for people with I/DD. They help people with I/DD find out where and how to get the benefits and support services they need. But, they do more than that. They may also give money in the form of grants to help cover the costs of disability services such as Remote Supports.
To help individuals with I/DD access Remote Supports, caregivers have a few options to consider. They can look into government programs, private funds, and grants from advocacy groups as sources of funding.
Looking into these options and knowing the rules for getting help will be crucial for caregivers. It will ensure that their loved ones get the support they need to have a brighter future.
Why is it important to prepare individuals with I/DD for independent living?
Remote Supports do more than just provide a break; they help people with I/DD prepare for a future without their caregivers. These services support individuals in learning important life skills to live more independently. This doesn't just ease caregivers' worries; it also sets up their loved ones to not just survive but to thrive.
Remote Supports are a key part of the journey towards a more independent and fulfilling life for people with I/DD.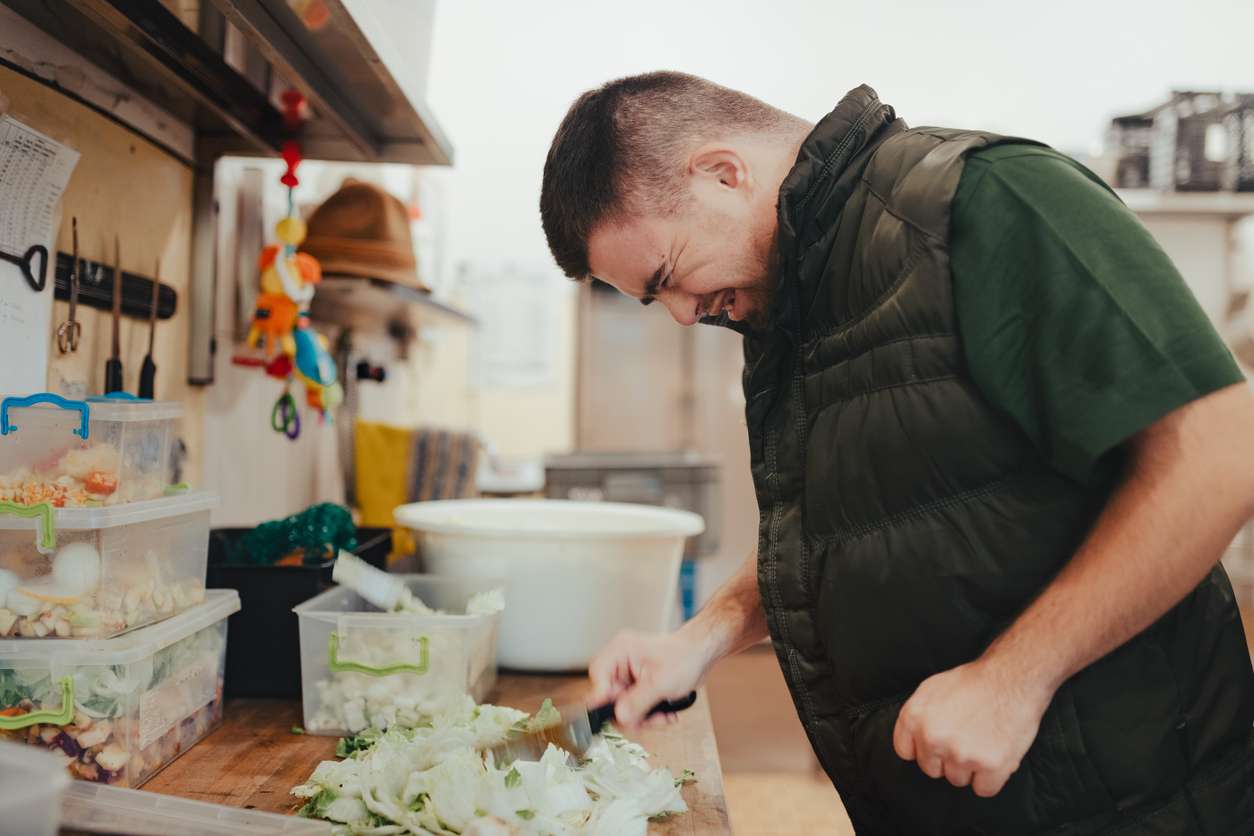 Remote Supports bridge the gap between caregiving and independence. It offers caregivers the respite they need while fostering self-sufficiency in their loved ones.
They focus on supporting developing skills so that people with I/DD can live meaningful lives and look to the future with confidence.  For aging parents and caregivers, Remote Supports offer peace of mind, knowing their loved ones will have the support they need.
Providing support for a family member with I/DD is a tough but important job. It can be physically and emotionally draining. Respite care is like a helping hand. It lets caregivers take a break, rest up, and continue their caregiving with more energy and dedication.