Assistive Technology to Enable Senior Independent Living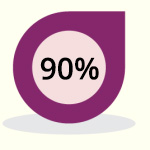 Nine in 10 seniors intend to continue living in their current homes over the next five to 10 years." (United States of Aging Survey Results)
Most seniors want to age at home and be as independent as possible for as long as possible. SafeinHome supports that desire and goal. SafeinHome's Intelligent System integrates multiple technologies and sensors for superior accuracy and real-time 24-hour response. By combining Sensor and Assistive Technologies with compassionate and professionally trained Remote Support Staff, SafeinHome offers remote in-home support for:
Medication reminders and assistance using a two-way communication device and an integrated medication box allowing the Senior to communicate with SafeinHome's 24-Hour Remote Support Staff
24-Hour Support: Two-way communication available 24/7 to and from Remote Support Specialists where the Senior can ask for support and Remote Support Specialists can check-in when needed and wanted
Fall Mitigation: SafeinHome's Intelligent system passively tracks movement within the home and will alert the Remote Support Staff and/or natural supports if needed.
Home Safety: Sensors that detect smoke, heat, moisture, stove use, doors, windows, medication boxes and even cameras (in common areas) are integrated into SafeinHome's Intelligent System
A Geo-Location wristband is now available which can quickly determine location of the Senior, send texts to the Remote Support Staff for guidance or a family member and detect if it has been removed
SafeinHome is dedicated to providing the privacy needed to maintain the Senior's deserved dignity along with supporting safety.
Learn more about SafeinHome in 3 Easy Steps


Work with a local SafeinHome expert to develop a written Person-Centered Solution

Contact us to speak with an expert near you