Remote Supports is a unique and inclusive service that assists people with intellectual and developmental disabilities (I/DD) to lead more fulfilling lives. However, Remote Supports service is a relatively new field, with many misconceptions about the services.
This article will discuss four myths and facts about Remote Supports services for people with disabilities. It will also share some helpful points on how Remote Supports provides people with I/DD the support they need. 
Let's dive in.
Myths About Remote Support Services for People With I/DD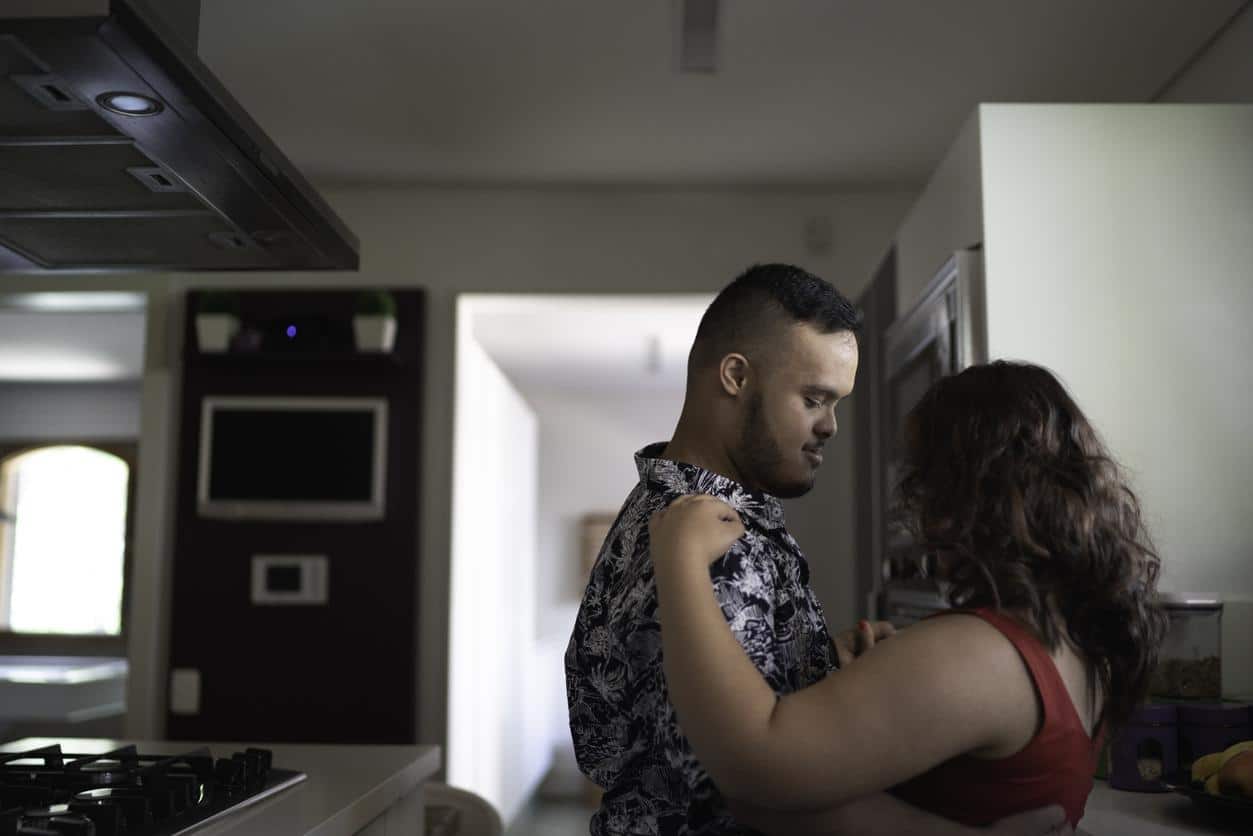 Myth 1: Remote Supports Services are for 'Very Capable' Individuals Only
Some individuals with I/DD may have more adaptive skills than other individuals. For example, some individuals may be able to speak and engage just fine. However, they may struggle with sensory overload and are prone to wander.
On the other hand, some individuals may not be able to talk but never have issues with a high-sensory environment.  The assumption that Remote Supports services are only for very capable individuals isn't valid. Remote Supports is designed to provide services to people of every level. Person-centered planning is meant to be exactly what a person needs and how they need it.
Myth 2: You Need to Know the Technology to Use It
A significant part of Remote Supports services is using an audio-video tablet to communicate between staff and the person being served. There is an assumption that the technology used is complicated. 
This assumption is not valid, the devices used with Remote Supports is as easy as clicking a button. It is made to be simple and accessible. In addition, much of the technology used with Remote Supports, such as our sensors and other assistive devices, does not require in-depth engagement by the individual. Technological know-how is not needed to use these tools to enhance living and independence.

Myth 3: Remote Supports Services Reduce Privacy
Another essential part of Remote Supports services is the use of assistive technology devices. We are living in a time where the use of tech is associated with fear of an intrusion of privacy. There is concern that these technological devices may take away a person's sense of privacy and freedom.
This is a myth, Remote Supports actually increase a person's sense of privacy and freedom.
Myth 4: Remote Support Services are Impersonal and Lack a Human Touch
A characteristic of Remote Supports services is the use of technology to connect a staff member to a person requiring support. The assumption is that the use of video and audio calls is impersonal because it is not in-person.
This is a myth. Remote Supports is not technology only, our staff is there to connect with each individual at any time, day or night, face-to-face. They also encourage people to reach out to family and friends and engage in the community.
Technology and assisted devices reduce the need for a person to be always physically present – especially if it is not necessary. This is crucial, due to the shortage of DSP workers in the USA.  According to the statistics of Zippia and the CDC, approximately 1 DSP worker is available for every 30 people with I/DD.  With Remote Supports, DSP workers can be placed with people who physically need their services the most.
Facts About Remote Support Services for People With I/DD
Fact 1: Remote Support Services is Suited for Most People With I/DD
Remote Supports is an individualized service for most individuals with I/DD. Remote Supports Services are not all or nothing.  Services can be standalone or in partnership with traditional support services.  Remote Services can work an overnight shift or for a few hours during the day or evening, like an after-school shift.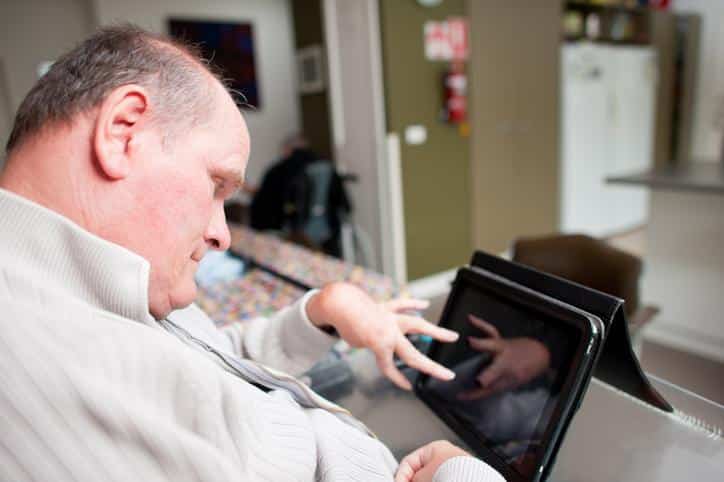 Fact 2: Remote Support Services Has Simple-to-Use Technology
Remote Supports is made to be easily accessible to all types of experience levels with technology. Initiating a call can be as simple as touching a button. Most of our devices run in the background and don't require any activation from individuals.
For example, if a door is left open, a sensor can detect when and how long the door has been opened.  No action is required of the person.
Fact 3: Remote Support Services Adheres to Privacy and Increases Autonomy
Remote Supports Services are inherently private. We know that some people feel a lack of privacy when others are in their space.  With Remote Supports, we are there and still 'not there' at the same time.  We connect at agreed upon times, and we are available whenever needed 24 hours a day, seven days a week.
Fact 4: Remote Support Services is Person-centered, and Not Trying to Replace On-Site Staff
Remote Support Services is a person-centered HCBS service, which has yet to replace a DSP worker. Our services are specifically tailored to each individual as required by the HCBS settings rule. It also includes off-site staff.  if someone taking services needs someone to talk to, our friendly staff is available 24/7. We also encourage interpersonal relations with family and friends. If a person wants to go outside into the community, our assistive technology and off-site staff can support those goals.
What are the Benefits of Remote Supports?
The benefits of Remote Supports include increasing the autonomy, independence, and privacy of a person with I/DD. Wearables like a Geocomm allow people to participate in the community independently, increasing autonomy. By blending technology and 24/7 staff, we deliver a highly individualized plan to meet the needs and desires of the individual.
The benefits also spread to loved ones and caregivers in a support circle. Remote Supports allow them more free time and peace of mind, as our staff is always available and attentive to alerts.
There are many myths and misconceptions about remote support services. That's why it's important to discuss these services and how they empower a person with I/DD to live a more autonomous and fulfilling life. Technology, when used correctly, can enhance a person's privacy and even allow them to be a part of the community more efficiently.
All of these parts come together to create unity and harmony, bettering the lives of people with I/DD one call and one helpful hand at a time.