Obtaining support for young adults with disabilities can pose challenges, especially during the transition from school-provided programs. Finding, or not knowing what programs your state provides for a transitioning person with Intellectual and Developmental Disabilities (I/DD) can leave you feeling stuck and unsure of your options
This is why we've put together a list of disability services programs and resources to help you guide you toward resource options.
Let's take a look.
What are Disability Services?
Disability services programs are resources that allow people with I/DD to integrate better with their community and meet their needs. It includes community-based supports like in-home direct or Remote Supports. These services are typically covered by state and federal programs.
According to The Arc, Medicaid provides the necessary funding for about 75% of services people with disabilities use daily.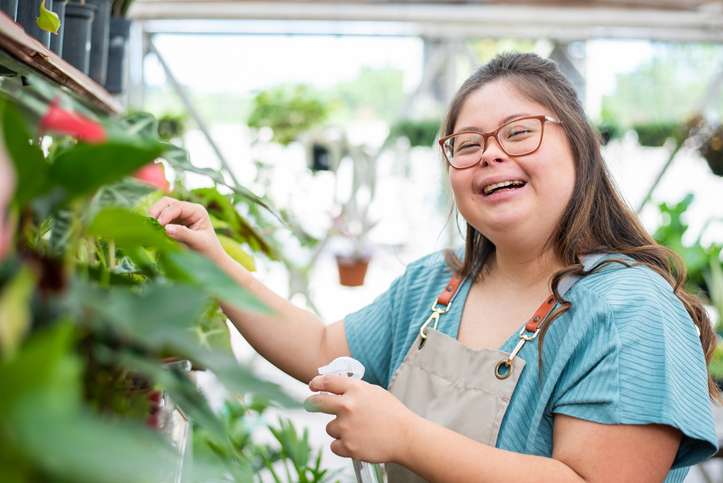 How to Find Disability Assistance
The best way to find disability assistance is by searching online for government resources on both the federal and state levels. These resources usually use a 2- to 10-minute questionnaire to help guide you toward disability programs you may qualify for.
Examples of federal online search tools include:
Disability assistance federal resources include:
Finding a state website is an excellent way to find resources and connect with services. One of the best features to look for on state websites are interactive maps that provide a visual list of services and organizations in your area. Some examples of these include:
Examples of Advocacy organizations that can help with disability assistance are like the ones listed below.  You can look for similar organizations in your state.
These resources and organizations can provide resources and access to disability benefits.
Types of Disabilities Services
There are several types of disability assistance and resources, which include  social security income (SSI) and social security disability insurance (SSDI) Medicaid and Medicare, and contacting a local advocacy organization for services.
18 is the age of majority, regardless of disability, for young adults and the time to apply for SSI. This automatically triggers Medicaid if you are eligible. It also signals the time to apply for support services.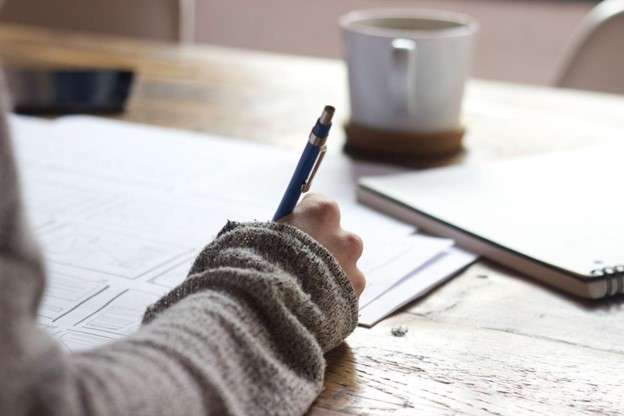 After qualifying for SSI, a young adult can access Medicaid, which covers most of the cost of disability services. Medicaid is necessary for accessing disability services and covering the costs.
Many local and state organizations provide disability assistance programs. These programs can include:
Medical and Healthcare Services: These services include medical treatment, therapy (such as physical, occupational, or speech therapy), and access to specialists who can help manage and improve the individual's health and well-being.
Education Services: For young adults with disabilities, there are specialized educational services, including special education programs, individualized education plans (IEPs), and assistive technology to support learning.
Case Management: Case managers help individuals with IDD and their families coordinate and access necessary services, plan for their future, and navigate the complex healthcare and support systems.
Employment and Vocational Services: These services help individuals with disabilities find and maintain employment. This may involve job coaching, vocational training, job placement services, and accommodations in the workplace.
Independent Living Services: Independent living programs, like Remote Supports Services assist individuals with disabilities in living on their own or in a shared space with minimal assistance. This can include training in daily living skills, mobility assistance, and access to adaptive technology or equipment.
Housing Assistance: Some individuals with disabilities require accessible housing options, modifications to existing homes, or supportive living arrangements in group homes or assisted living facilities.
Transportation Services: Accessible transportation is essential for people with disabilities to get to work, medical appointments, and other activities. Services may include paratransit, accessible public transportation, and transportation assistance programs.
Assistive Technology and Devices: Assistive technology help  individuals with IDD communicate, navigate their environment, or improve their independence.
Behavioral and Mental Health Services: Individuals with I/DD may require specialized behavioral and mental health services, including counseling, behavioral therapy, and psychiatric care.
Advocacy and Legal Services: Disability advocacy organizations and legal services provide support in advocating for the rights and needs of individuals with disabilities. They may also offer guidance on disability-related legal matters.
Respite Care: Respite care services provide temporary relief for caregivers of individuals with disabilities, allowing them to take a break and recharge while ensuring the individual's needs are met.
Nutritional Services: Some individuals with I/DD have dietary needs that require specialized nutritional services and counseling.
Specialized Training and Education: Some disabilities may require specialized training for individuals and their caregivers, such as autism-specific therapies or programs for individuals with intellectual or developmental disabilities.
Communication and Sign Language Services: For individuals with communication impairments, services may include sign language interpretation, augmentative and alternative communication (AAC), and speech therapy.
Services vary by state, so individuals with disabilities and their families collaborate with service providers, government agencies, and advocates to craft a person-centered plan. The goal: empower lives and foster full inclusion in society.
Families and individuals with I/DD should contact their state's local disability service agency to inquire about the availability of services, including Remote Support Services.
What are Your Rights Under the ADA for Disability Help?
There are many rights a person with a disability has under the ADA when it comes to disability assistance. These rights include living, working, and moving within the community free of discrimination.
It also means a person with disabilities has the right to access state and federal programs to help them live better lives. This is especially true when transitioning from school to other forms of disability assistance.
According to youth.gov, youth with disabilities receiving special education services through IDEA 2004, particularly those in transition to adulthood, should engage in early planning for post-high school life, ideally by age 16. It's essential to include young adults with disabilities in their IEP meetings and empower them as significant decision-makers. This involvement ensures that their high school and post-high school plans are tailored to their unique interests and strengths.
What Are the Best Practices for Obtaining Disability Services?
Some of the best practices for receiving disability assistance include:
Get an official diagnosis
Get a Medicaid waiver
Get connected with the disability community through advocacy groups
Get an Official Diagnosis
Getting an official diagnosis from a healthcare practitioner is vital. This diagnosis may include an IQ test as well as a disability diagnosis. Ensure this diagnosis is recent before proceeding to the next step and applying for a Medicaid waiver.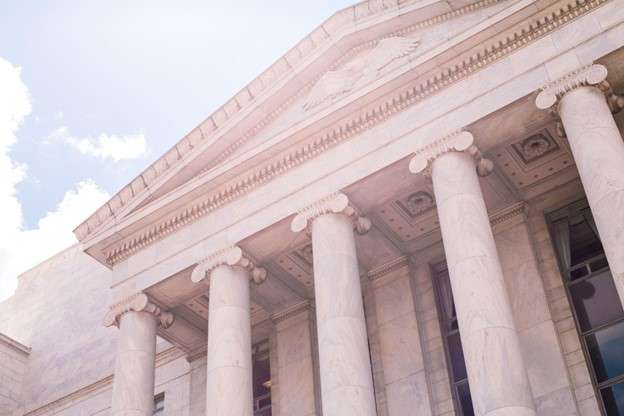 Applying for a Medicaid Waiver
A person needs to apply for SSI benefits to get a Medicaid waiver. Once they have the waiver, many options for disability assistance will open up.
It is essential to know the types of questions the Social Security Administration will ask when a person is applying for SSI. Some of these questions include, "Is your medical condition considered 'Severe'?" and "Is the person's condition found on the list of official medical conditions?"
Connect with the Disability Community
Connecting with your disability community comes in two forms: connecting with other families and individuals with experience working with disabilities, and getting involved with disability advocacy organizations.
Connecting with other families with disabilities can usually happen through a mutual organization. Talking with others who have already undergone the transition of a young adult receiving disability assistance can help clear up many questions and point a person towards unobvious or initially hard-to-find resources.
Navigating disability services for young adults doesn't need to be a time-consuming process. By being aware of the available resources in their state and following best practices, individuals can quickly access the right support for young adults with disabilities. This leads to increased happiness and a smoother transition for everyone involved.